Jakobínka
The project for restoration and access of the medieval Jakobínka tower
The project of restoring the medieval tower of Jakobínka was conceived as a living history experiment with the aim of saving an endangered monument and at the same time exploring and verifying historical building procedures and technologies in practice.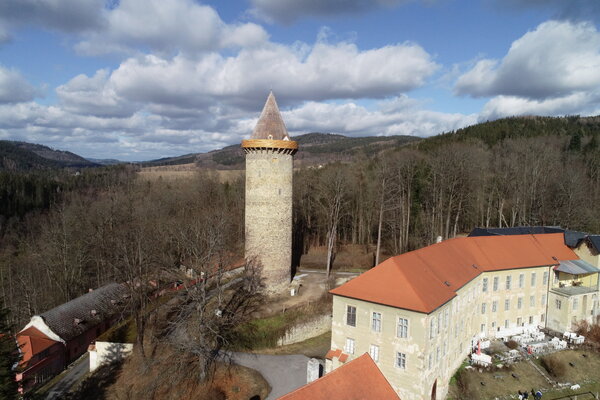 The tower of Jakobínka is saved. The reportage on Czech TV.
Investors: Ministry of Culture of the Czech Republic, National Heritage Institute, the E.ON energy company
Concept autors: Mgr. Petr Pavelec, Ph.D., Petr Růžička
Design and project management of crane and scaffolding: Petr Růžička, Ing. Vít Mlázovský, Ing. Filip Chmel
Computational model for dimension verification: doc. Ing. Petr Fajman, CSc.
Project documentation: Masák & Partner s. r. o.
General contractor: ARCHATT PAMÁTKY spol. s r. o.
NHI construction supervision: ARCHATT PAMÁTKY spol. s r. o.
TDS, work safety: Ing. Petr Novák
Monument supervision: Ing. arch. Radek Liška
Quick contact
Are you lost? Don't worry, give us a call and we will help you.